Current Issue
Q4 / 2022


The Anniversary Issue


Our latest issue of LINKAGE is out.
AMCHAM T&T recently celebrated our 30th Anniversary.

In this special anniversary issue of LINKAGE, we share our story as we reflect on three decades of leadership and excellence that have made AMCHAM T&T a powerful voice for change and progress in our society.
In this issue, we will hear from some of our former and current leaders, members, and committee chairs whose tireless work and sacrifice have helped to enhance the way we do business and subsequently, transform our nation.
We hope you enjoy this special anniversary issue of LINKAGE, and we thank you for three decades of loyalty, support, and commitment.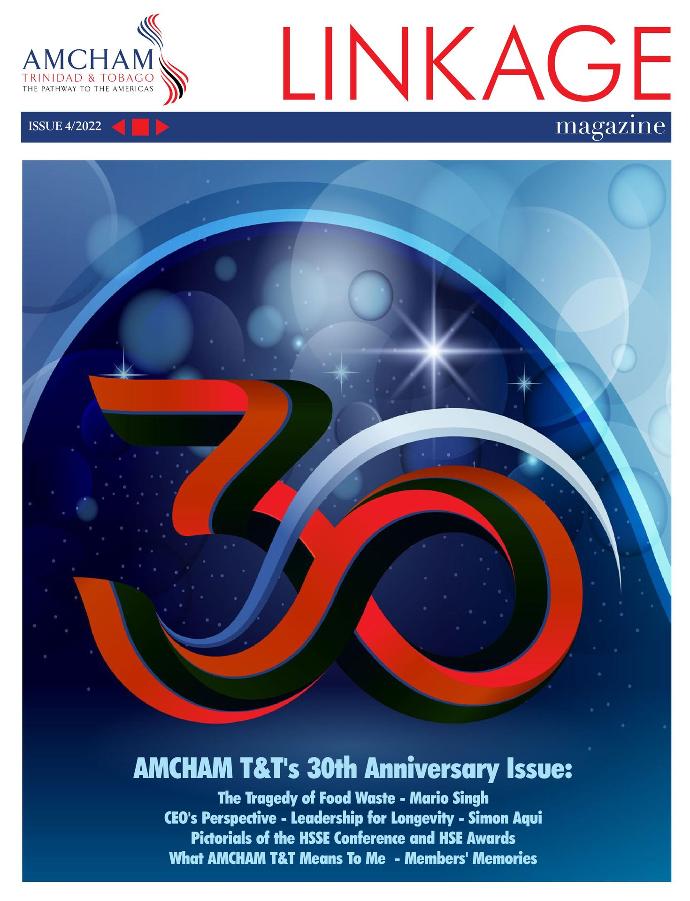 Linkage magazine - Past Issues
Become a AMCHAM T&T member today!
Become a member of our organization and gain access to exclusive resources, networking opportunities, and a powerful voice in shaping the future of trade and investment in the region.