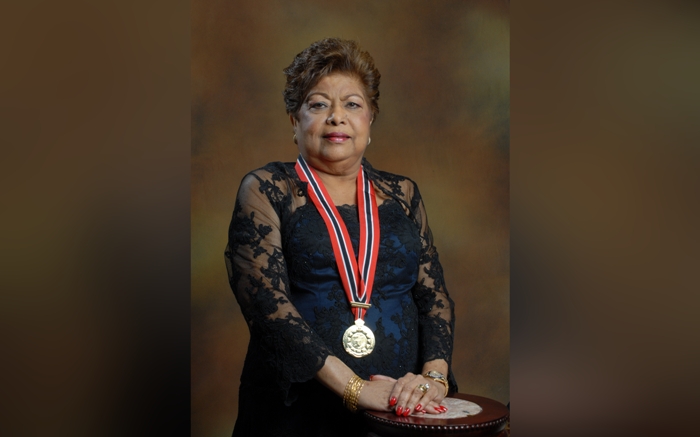 MEDIA RELEASE
30/10/2023
AMCHAM T&T is saddened by the news of the passing of one of our long-standing members, Helen Bhagwansingh, Founder of Bhagwansingh's Hardware and Steel Industries Ltd. 

Mrs. Bhagwansingh has left a powerful and lasting legacy in Trinidad and Tobago as a true daughter of the soil whose professional highlights saw her being recognized with the nation's highest honor (the Order of the Republic of Trinidad and Tobago (ORTT)) for her Community Service in 2011. 

We recognized her commitment to family, hard work, and building success which saw her take her father's small 20 X 20 foot Sea Lots store, a galvanized iron shed, and turn it into a thriving business empire that today employs over 1,200 people from many parts of Trinidad and Tobago. As but one tangible example of her conscious capitalism, Mrs. Bhagwansingh donated $5M to diabetes research to assist in reducing the incidence of the disease in Trinidad and Tobago. She touched many lives and helped thousands of people throughout her years in business. 

AMCHAM T&T is forever grateful for the support and contributions that the Bhagwansingh's Hardware and Steel Industries Ltd. has shown to our organization over the years and to the citizens of Trinidad and Tobago. 

We feel a deep sense of loss at the news of her passing and would like to extend our sincere condolences to Mrs. Bhagwansingh's four children, Suzanne, Wendy, Trevor, and Terry, several grandchildren, and the entire Bhagwansingh and Ramourtarsingh families during this difficult time. 

END.