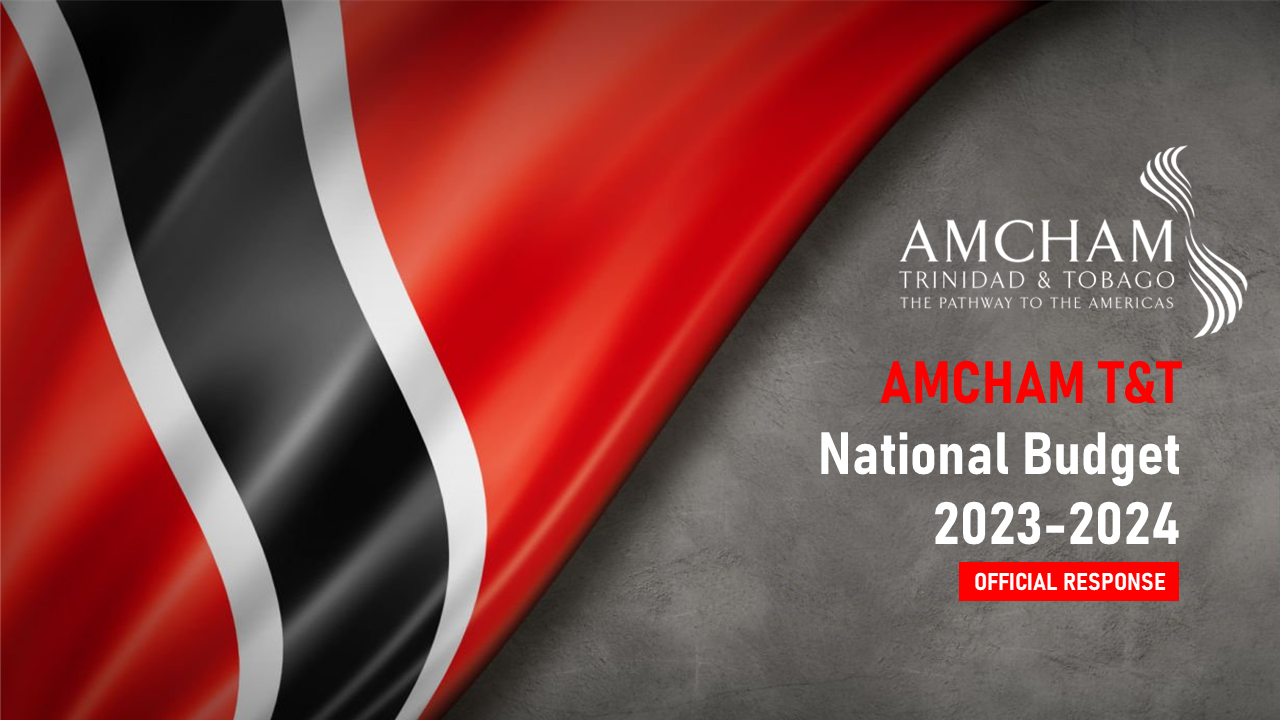 MEDIA RELEASE
02/10/2023
We listened intently to the Budget presentation of the Honourable Minister of Finance. The Budget was delivered against the backdrop of a series of positive announcements in the upstream energy sector over the past month.

As is usually the case, there were a number of initiatives that were designed to achieve growth in the non-energy sector. We appreciate that Budget Presentations always require the Minister to balance several competing interests and concerns. Overall, we acknowledge a number of initiatives – new and existing that are geared toward stimulating the non-energy sector. We wait to see the impact of these measures.

We have seen a consistent philosophy and attempt to protect the most vulnerable in his budgets over the past several years. We agree with this philosophy and the focus on the priority areas of education, health, and crime reduction, as per usual. As we said last year, and in years previous, the end result of this spending has to be carefully measured and reported on to determine how successful we have been.

The attempts to provide more incentives to the upstream energy sector and incentivize small pool development are welcome. A re-focus on technical vocational training, digitization, and enhancing FinTech adoption are all extremely important.

There are some areas in which we have concerns. Specifically, we heard about the implementation of the National Statistical Institute (NSI) without a firm timeline. We look forward to the establishment of the NSI this year as it has been featured in previous budgets but is yet to come to fruition.  The establishment and operationalization of the NSI is necessary if the Government is serious about using data to effectively design and implement policy.

We welcome the Minister's commitment to establishing a mutually acceptable transfer pricing regime. Indeed, AMCHAM T&T has been advocating for this for more than five years. We trust that this will be done with appropriate and meaningful consultation so as not to have a negative impact on investment.

We are also happy to see the national e-ID and data inter-operability framework remaining high on the Government's agenda. We know these are underway and look forward to a full rollout this year.

We support the increase in the minimum wage. We look forward to more facilitation of business and reduction of bureaucracy to enable small and medium businesses in particular to grow and therefore be able to sustain the increase.


For further questions or comments please contact: Nirad Tewarie, CEO AMCHAM T&T at niradtewarie@amchamtt.com.

END.