National Excellence in HSE Awards 2023

RECOGNIZING BUSINESS SUCCESS THROUGH EXCELLENCE IN HEALTH, SAFETY AND ENVIRONMENTAL MANAGEMENT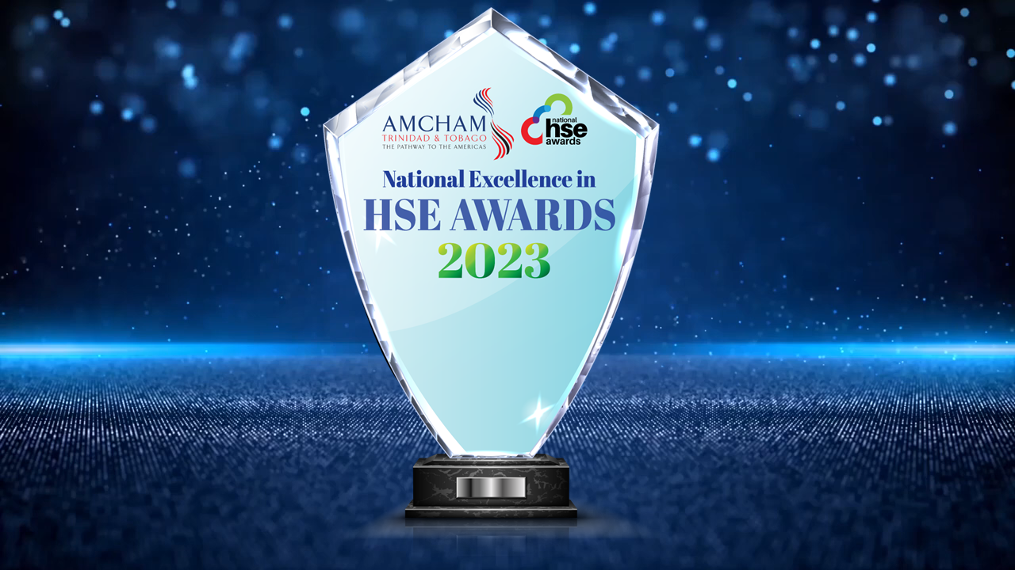 The National H.S.E. Awards has become the de facto opportunity for businesses to benchmark their health, safety, and environmental excellence.

AMCHAM T&T firmly believes that these awards not only highlight excellent performance in H.S.E. but also encourage companies to implement and uphold the highest standards of H.S.E. management and practice while always striving for continuous improvement and excellence.

These Awards are intended to promote the implementation of best practice H.S.E. Management Systems, which embody the classical model for continual improvement through the 'Plan–Do–Check–Act' cycle.

This year we intend to have four (4) award categories:
• Excellence in H.S.E. Award
• Most Improved H.S.E. Performance
• Outstanding H.S.E. Project
• Towards Business Resiliency

Applicants must submit an initial screening form for review by the judges. Upon approval, applicants would then be invited to submit a presentation and supporting documents for the final stage of judging.

DEADLINE FOR SUBMISSION OF SCREENING FORMS:
Monday June 12th, 2023
Excellence in HSE Award
This award will recognize successful business models from organizations that uphold HSE as a key business value and excel in both HSE and business performance. This award aims to:

• Recognize entities that have HSE well integrated as a key organizational value and in which measurable achievement in HSE performance is linked to productivity and profitability.
• Establish a validated process by which companies can measure the performance of their HSE systems against well-tested and internationally accepted systems.
• Through a rigorous systematic review process, capture and evaluate successes, and as applicable, share HSE lessons learned.
• Foster the sharing of leading HSE management systems and best practices for educational purposes.

Click here for definition of sectors.

Click the button below to submit your application: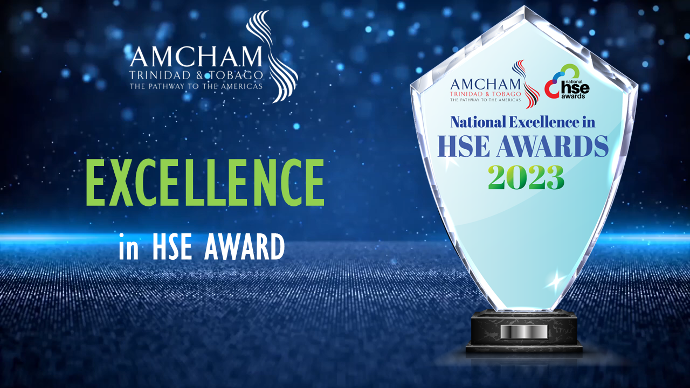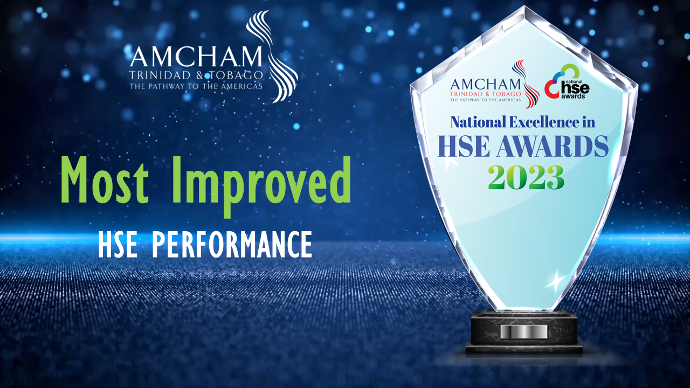 Most Improved H.S.E. Performance
This award is intended to recognize companies that have achieved significant improvements, over the last three 3 years (2020-2023 to date), in the management of occupational health and safety and environmental management. It seeks to encourage companies to successfully establish, implement and maintain HSE management systems to achieve a full systems approach to HSE management.

Click the button below to submit your application:


Towards Business Resilience
Business Resilience is now key to business survival in the face of rapidly changing environments and threats. Leveraging aspects of both business continuity and business resilience enables organizations to mitigate risks more effectively, recover critical functionality and thrive in altered circumstances. To build a safe, enduring business, companies need both continuity and resilience.
The Award will consider the state of preparation to respond to a disruption and enhance resilience through business continuity management processes as defined by ISO 22301:2019. It will evaluate the road map to enhancing resilience through establishing business continuity management and its processes. The thrust is preparing for crises/disruptions by enhancing resilience as defined by ISO standards and adopting business continuity management disciplines. The Award would seek to enhance resilience by focusing on the ability to respond and adapt, together with rethinking corporate culture.
Click the button below to submit your application: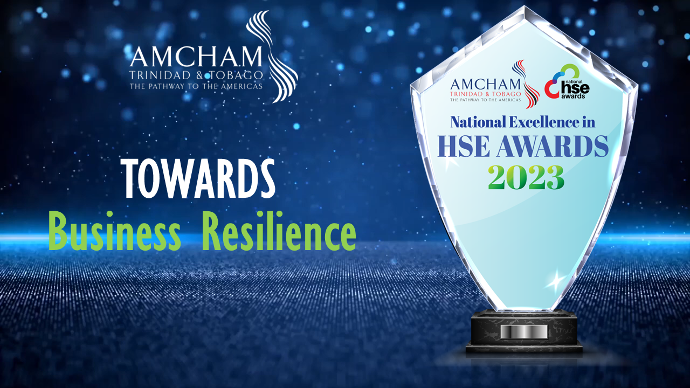 Outstanding HSE Project
Project Category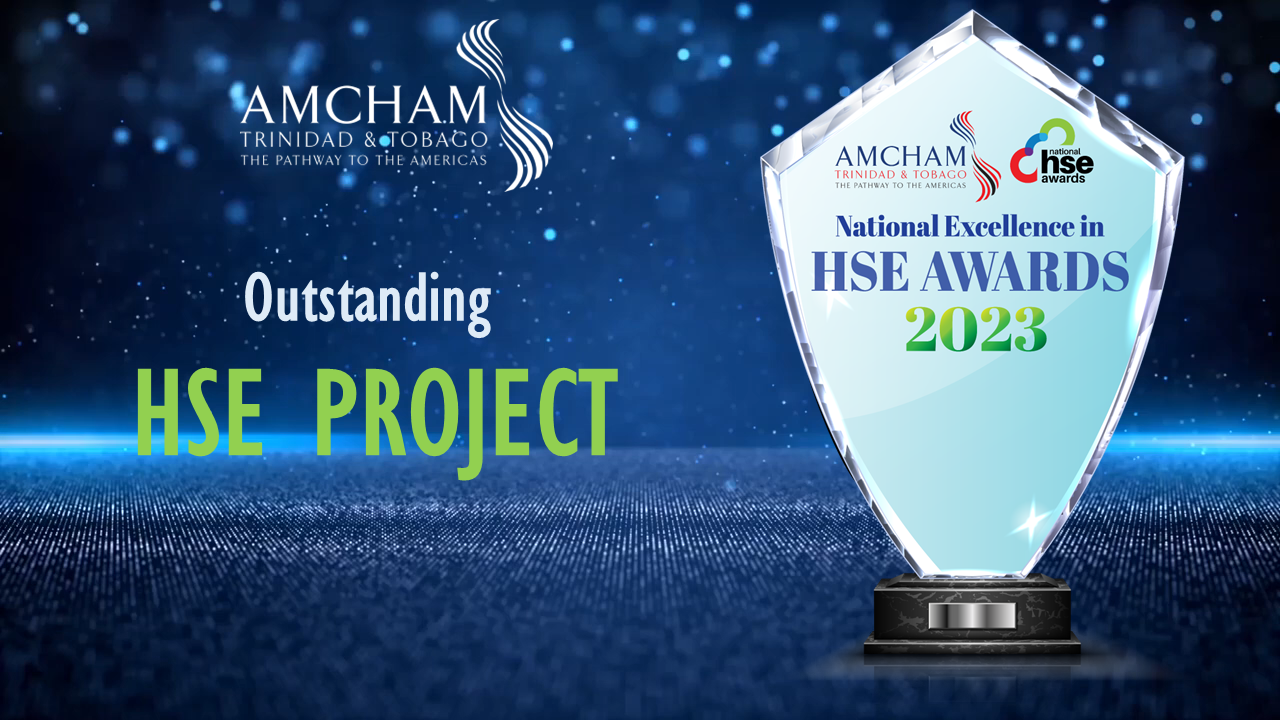 This prestigious award seeks to recognize and inspire entities who are committed to forging the path towards HSE excellence by implementation of a project. This project must have been completed and resulted in significant and sustainable improvement in the organization's Health and Safety, CSR, Environment, and Employee Wellness.
Projects must relate to occupational health, safety and environmental activities in the workplace, facility, contractors' workplace, surrounding community, or have benefits to the national community. The project must achieve specific, positive HSE impacts which are measurable and/or verifiable. The project must serve to advance the stakeholders in a manner that is beyond legal compliance requirement and/or goes beyond the operational norm of the organization and/or enhances the current operation to benefit HSE aspects. The ideal project is scalable and sustainable. Projects can cover any/all the following areas in HSE, CSR, Environment, Employee Wellness.
Criteria
The criteria take into consideration the range of ventures that can be considered projects. However, the project should contain the basic tenants as listed below:
The project must have a defined start and end date.
The project should be completed by June 2023 to be eligible for judging.
The project should specify a deliverable and expected outcome.
The project should specify the persons and/or groups expected to be positively impacted.
The project should enhance HSE metrics of the stakeholders listed in the synopsis.
Enhancement of HSE metrics must be accompanied by documentation, data, statistics, and verifiable and traceable information.
Consideration will be given to projects which are able to be scaled, repeated nationally and/or globally and/or are sustainable.
Aspects of the project such as innovation will assist in the ranking in making a determination for future consideration or determining a winner.
Organizations will compete for awards according to the size of the entity (i.e., Small, Medium, and Large) within the following Sectors:
· Energy
· Manufacturing
· Services




Click the button below to submit your application: